Parker Bear - Your Interactive Augmented Reality Bear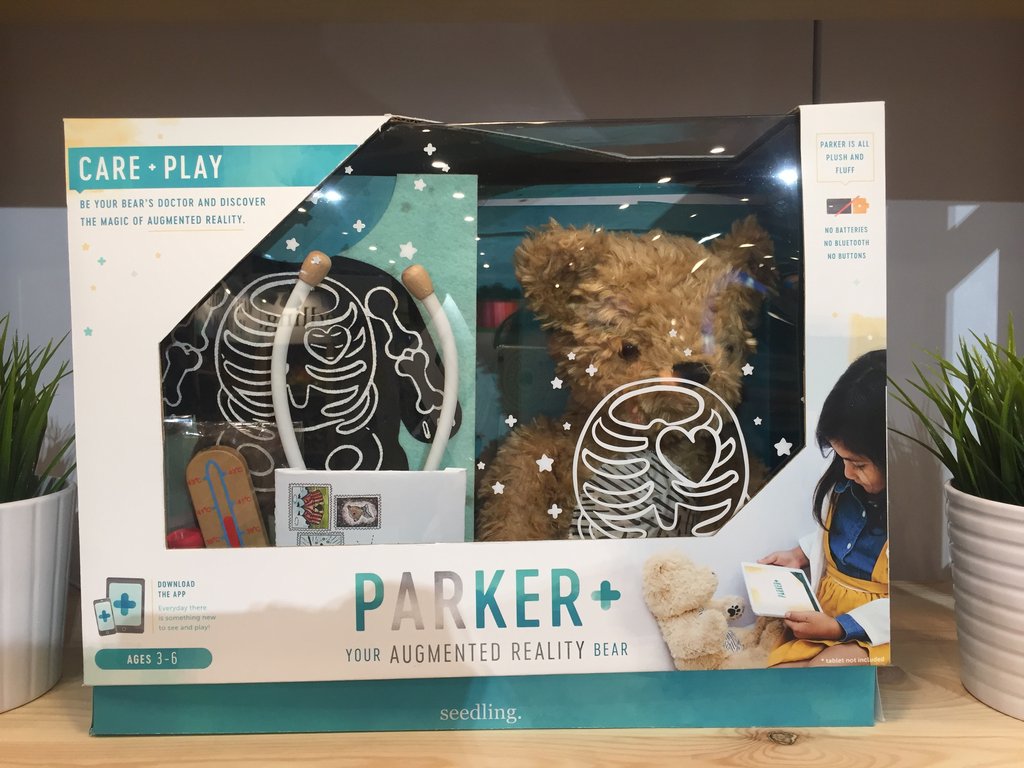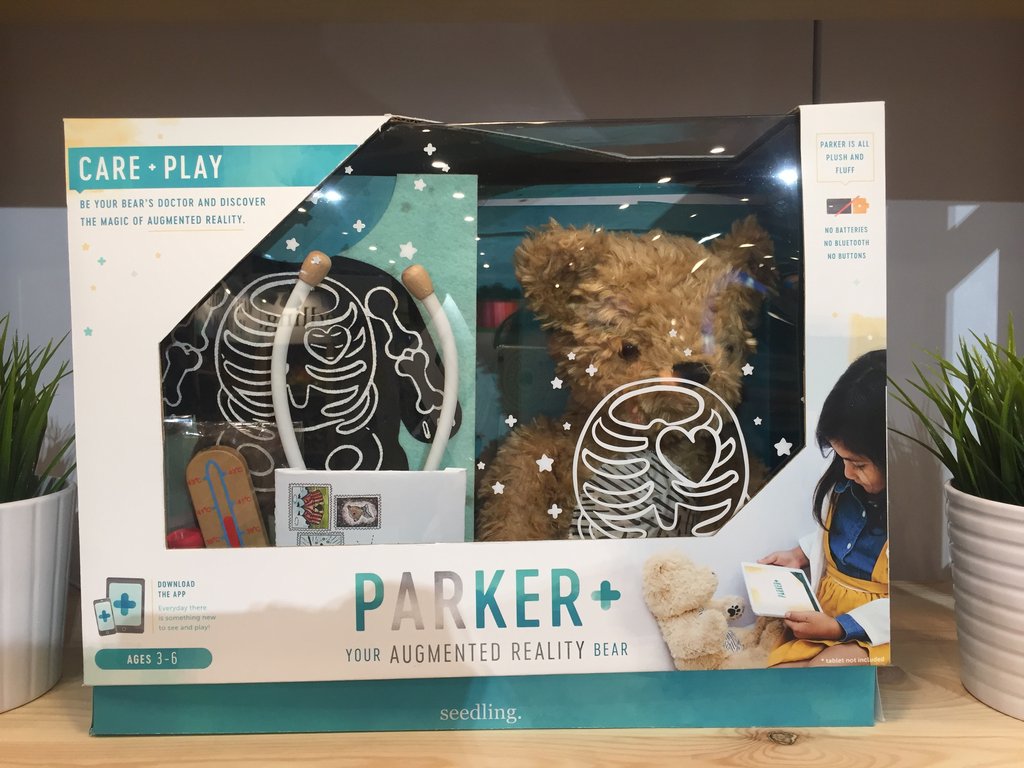 Parker Bear - Your Interactive Augmented Reality Bear
Award Winner: 2017 PAL Award | 2017 PAL Top Ten Award | 2017 Tillywig Brain Child Award
Award Finalist: 2018 GALA Award for Innovation
Meet Parker, Your Augmented Reality Teddy Bear
Take a classic teddy bear, your mobile device, and unlock a whole new way to play. Parker activates augmented reality effects to create an interactive world of doctor play. Parker is all soft and plush. No batteries. No Wifi. No Camera. Simply download the free Parker App and reimagine the world around you.
Become Parker's Doctor
Help your new friend feel better. Cure a tummy bug, cool a fever, and take Parker's temperature with the special thermometer. Use your mobile device to examine Parker's bones, soothe a scratchy throat, and much more.
Magical Effects in Everyday Spaces
The more you care for Parker, the more magical your world becomes. Watch Parker's Happiness Factor go up each time you cure an ailment, solve a problem, or complete a game, then use the magic camera feature to see how Parker's happiness transforms the world around you with Augmented Reality effects.
Games and Puzzles
Caring for Parker unlocks new ways to play together. Connect the dots, take photos together, create works of art and more. Discover new problems to solve and games to play.
STEAM Toy
Parker is a STEAM toy, offering children a multidimensional way to learn and play with this innovative smart bear.
Science: Teaches basic biology through in-app doctor play.
Technology: Develops Digital Literacy and explores the magic of Augmented Reality
Engineering: Promotes critical thinking and problem-solving skills. Encourages empathy
Arts: Create drawings, connect the dots and even design your own bandage
Math: Solve puzzles, play games
Suitable for ages 3 and up
Best holiday gifts and birthday gifts for kids. Parker promotes creative confidence, problem-solving skills, creative and imaginative play.
How to Clean Parker
Machine wash on gentle cycle in cold water and tumble dry low. Or, spot clean as needed with a damp, cloth and mild detergent.